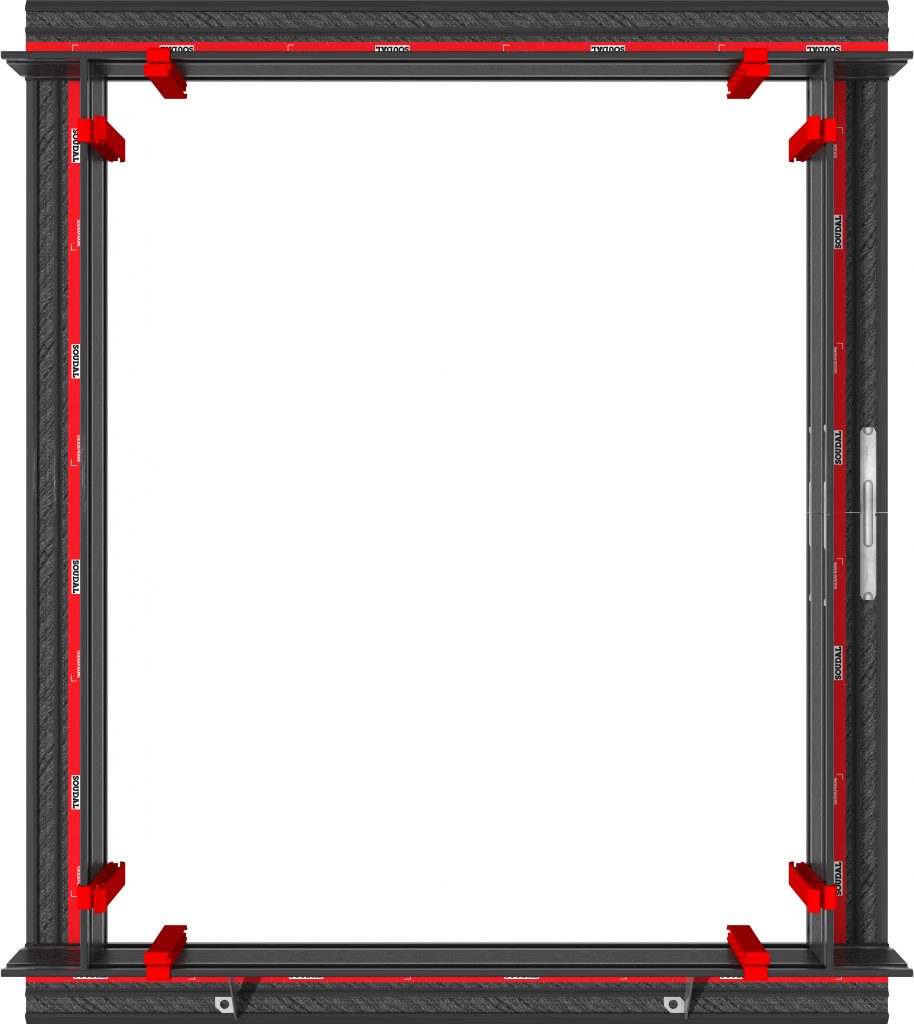 SOUDAFRAME SWI (Soudal Window Installation) is a pre-wall window installation system made of innovative glass fiber reinforced plastic (GFRP), specially developed for the pre-wall installation of windows and doors in the insulating layer (ETICS). The lightweight yet extremely sturdy and durable subframe has a very low thermal conductivity. The window can be mounted directly into the pre-assembled SOUDAFRAME, elimi­nating the need for metal supports and minimizing the risk of thermal bridges. The very slim L-shaped frame elements allow a very tight transition to the insula­ting layer, maximizing the surface of the wall insulation and consequently resulting in better overall thermal performance and psi values. The system can be universally used for all common window profiles and materials and is available in dif­ferent sizes.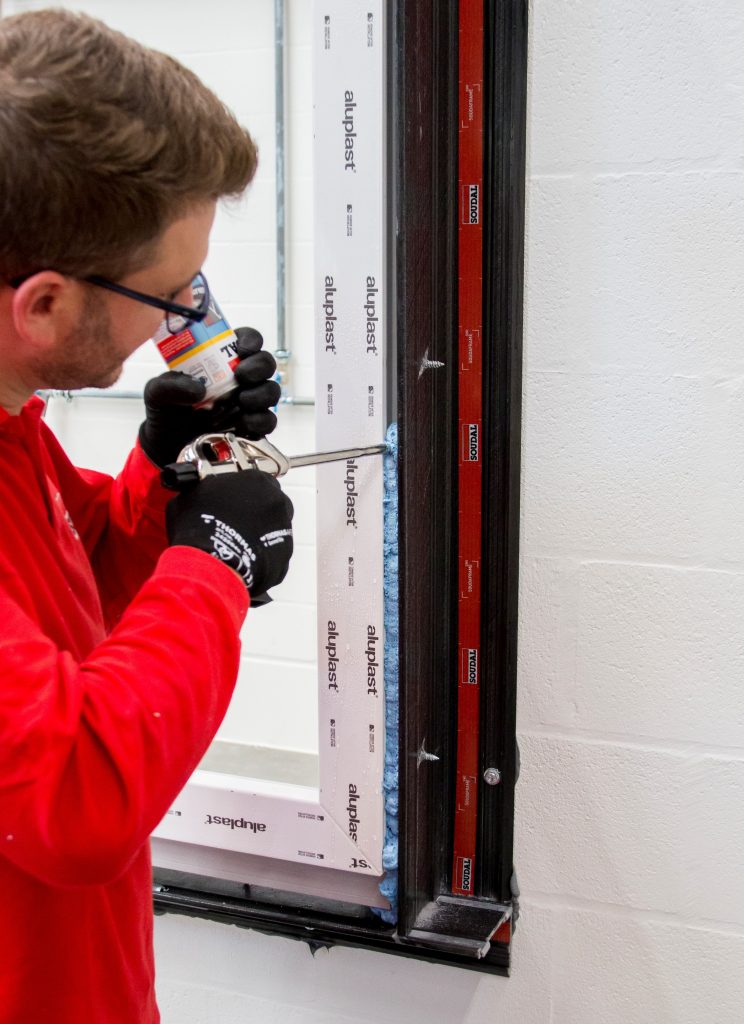 The pre-wall window installation system further consists of corner connectors, extension pieces and support elements (SWI Corner, SWI Link and SWI Support). The specially developed high tack adhesive (Soudaseal SWI) allows for a swift one man air- and waterproof installation and sealing of the frame to the wall.
Next, the SWI Clips allow for an easy and secure window frame installation; the window stays clipped into place whilst securing it into place with appropriate window screws. After removal, the clips will also guarantee standardized joint dimensions which in turn allows for easy airtight sealing of the perimeter joint.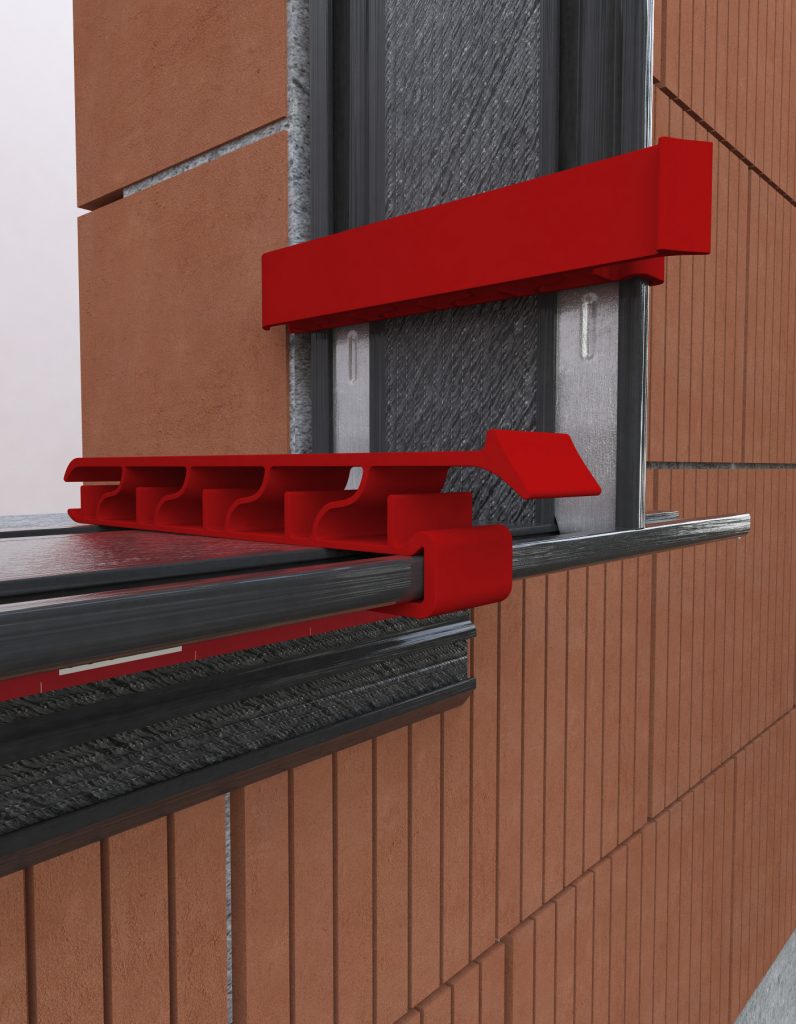 SOUDAFRAME SWI stands for fast, realiable and airtight window installation, by always providing an absolutely dimensio­nally accurate, straight and square subframe with uniform joint dimensions, regardless of the building surface. When really used as a 'preframe', it can also save you weeks on your total construction time.
For more information, please visit:
https://www.soudal.com/ / http://bim.soudal.com/ https://www.youtube.com/watch?v=pH0uMGSYhog