13th International Buildair Symposium, 2-3 June 2023, Hanover, Germany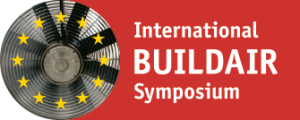 On June 2nd and 3rd, 2023 the 13th International Buildair Symposium will take place in Hanover. At the industry's leading conference, around 175 airtightness experts from all over Europe meet every two years to get information about new developments and to exchange ideas.
The organiser – Energie- und Umweltzentrum am Deister – invites all colleagues to enhance the symposium with a contribution from their field of activity. In 2023, the focus will be on the following topics
EN ISO 9972 – best practice and challenges
airtightness concepts
measuring very large buildings
zone measurement, ventilation ducts
leakage assessment
new products and processes
ventilation systems
thermography
The contributions can concern common subjects or serve to impart expert knowledge. The submission form can be found on the conference website. Please, send your submission to abstracts@buildair.eu by December 16th.
All companies that offer products or services related to building airtightness, ventilation systems and thermography can present their portfolio at the accompanying trade exhibition. A total of approx. 300 square meters are available for this right next to the plenary hall. If you are interested, you can find the contact details on the symposium website.
By the way, the symposium will be 30 years old in 2023 – one more reason to attend and get actively involved!
For more information please visit: https://www.buildair.eu/