IEA-EBC Programme publishes its Annual Report 2016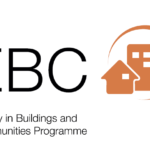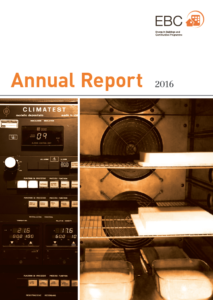 The annual report of 2016 of the International Energy Agency's Energy in Buildings and Communities (IEA-EBC) Programme has just been released.
This report presents an overview of the Programme's main activities with summaries of new, ongoing and recently completed projects.
Some of the highlights include:
the launch of four new EBC international research projects, including Annex 71: "Building energy performance Assessment Based on In-situ Measurements", Annex 72: "Assessing Life Cycle Related Environmental Impacts Caused by Buildings", Annex 73: "Towards Net Zero Energy Public Communities", and Annex 75: "Cost-effective Building Renovation at District Level Combining Energy Efficiency and Renewables";
the establishment of the new Working Group, "HVAC Energy Calculation Methodologies for Non-residential Buildings";
the completion and final project outcomes of three EBC international research projects: Annex 57: "Evaluation of Embodied Energy and Carbon Dioxide Equivalent Emissions for Building Construction", Annex 58: "Reliable Building Energy Performance Characterisation Based on Full Scale Dynamic Measurement" and Annex 59: "High Temperature Cooling and Low Temperature Heating in Buildings".
For further information please visit IEA-EBC website.