24-25 May 2019, Hannover – "11th International BUILDAIR Symposium"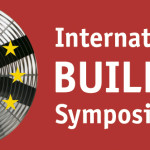 TightVent Europe is pleased to announce the eleventh anniversary of the International BUILDAIR Symposium "Airtight Buildings, Thermography and Ventilation Systems in Practice" to be held on May 24-25, 2019 in Hannover Germany.
The event is intended for thermography teams, planners, installation groups, architects and energy consultants among others, who will present their expertise and share their experience. The symposium will inform about current developments and new approaches, and promote mutual exchange and cooperation across national borders. The parallel exhibition will present products and technologies regarding building airtightness, ventilation and thermography.
Thematically, the symposium will address, among other things, the current state of the guidelines and requirements for building airtightness, the national annexes and practical experiences in the introduction of EN ISO 9972: Thermal performance of buildings — Determination of air permeability of buildings. The focus will be on the assessment of leaks, the measurement accuracy of differential pressure measuring methods and the challenges of special measuring methods such as testing of very airtight buildings or guard zone measurement. Product enhancements, the requirements for ventilation systems, the application possibilities of building thermography and legal issues will also be discussed.
For further information please visit: https://www.buildair.eu/