MEZ-TECHNIK and Partners carried out over 650 AEROSEAL®–Projects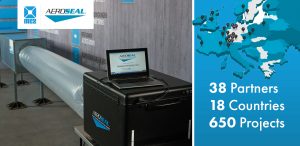 The AEROSEAL® process reliably seals leakages in air duct systems from the inside. In contrast to conventional sealing methods, this means there is no need to search for the leakages first. That saves time, reduces costs and guarantees the achievement of the highest air tightness classes. Gaps of up to 15 mm can be sealed without any problems.
Our partner network has continued to grow since 2015, and we now have 38 partners in 18 European countries. These partners carry out the sealing jobs on their own and independently. Over this period, more than 650 projects have been carried out – more than 200 projects in 2021 alone. Our partner network grows by 8-10 partners per year. Get started today: https://bit.ly/3wLK5vT.